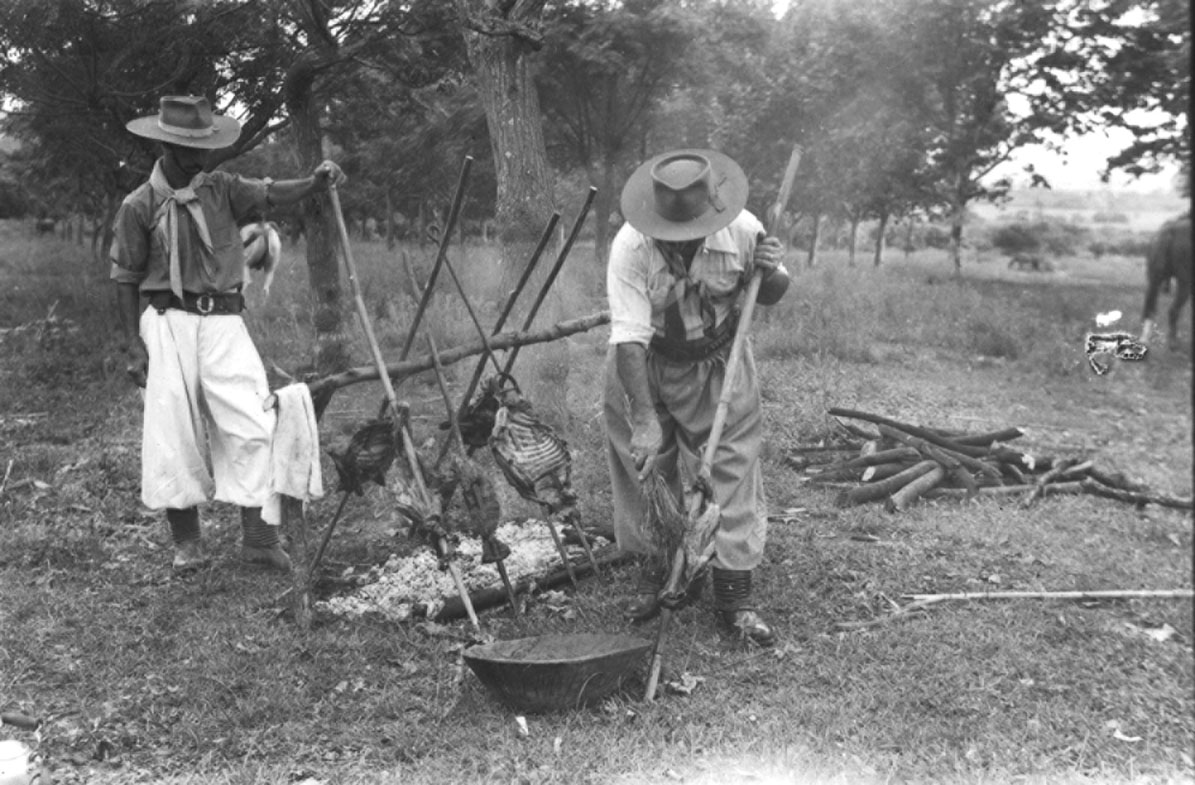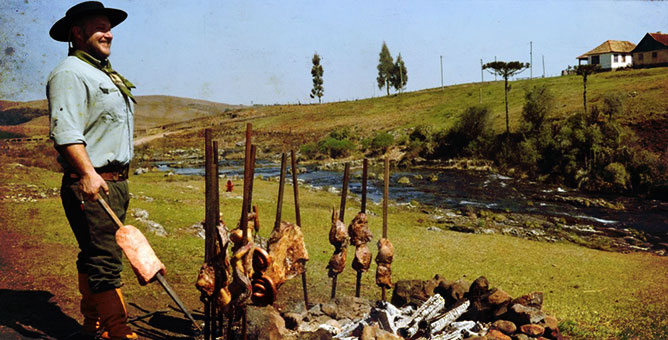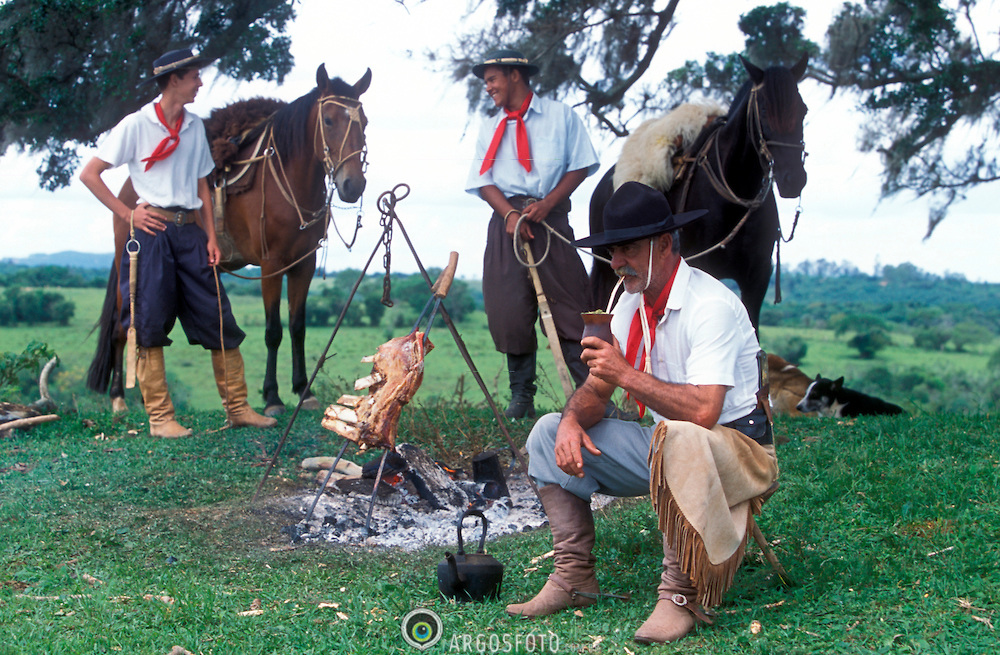 In Southern Brazil, due to the long tradition in livestock production and heavy German immigration, red meat is the basis of the local cusine.
Churrasco is the term for a barbecue (similar to the Argentinean, Uruguayan, Paraguayan and Chilean asado) which originated in southern Brazil. It contains a variety of meats which are cooked on a "churrasqueira" (B-B-Q pit) with large metal or wood skewers resting on a support or stuck into the ground and roasted wih the embers of charcoal (wood may also be used).
Since gaúchos were nomadic and lived off the land, they had no way of preserving food. The gaúchos would gather together after butchering a cow, then skewer and cook the large portions of meat immediately over or around a wood burning fire. The slow-cooked meat covered in salt and basted in its own juices, resulted in tender, flavourful meat.
Chimarrão, a hot green tea, is the regional beverage, often associated with the gaúcho image.